IHASA Sponsors
Sponsors offer a discount on selected purchases to IHASA members. Just quote your Member ID code!

M 0427 230 350   |   T +61 8 8752 1307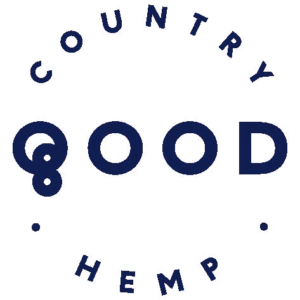 Private Bag 2
20 Cleggett Road
Bordertown
SA 5268
www.goodcountryhemp.com.au
Good Country Hemp produce high quality hemp food products using sustainable farming practices and promote healthy living through nutritious health food choices.
We are a family owned South Australian company growing hemp crops in South Australia with our group of contract farmers, then we naturally turn the hemp seed into pure and unrefined hemp foods for your health and enjoyment. We produce cold pressed hemp oil, hulled hemp seeds, hemp flour and protein meal right here in South Australia's rich agricultural Tatiara district.
We're passionate about making hemp a mainstream agricultural commodity in South Australia so everyone can benefit from this wonderful resource.
We offer a 10% discount off retail prices to IHASA members. For online sales go to www.goodcountryhemp.com.au.
Mick Andersen
Managing Director
Hemp Hemp Hooray is a high-quality, all-natural, skin and body care range designed to restore health and vitality to the skin.
A proud South Australian family owned business with a focus on the health of people and planet – We are on a mission to empower people to harness the hemp life and lead a healthy living.
At the forefront of the movement since 2006 is founder and hemp living advocate, Teresa McDowell. Frustrated by artificial and chemical based skincare brands available to consumers, she took matters into her own hands and started making her own natural products. The range quickly grew and gained a loyal following, with customers placing orders Australia-wide and overseas.
We are thrilled to support the continuing work of IHASA, its members and the burgeoning hemp industry.
Members can receive 15% discount off our skin care range online or in store.
Ecolateral was born out of a desire to become part of the solution to the future health of our vulnerable planet.
We are committed to providing customers with a diverse range of environmentally and socially responsible products and up to date, factual information and services that will assist in their individual and co-operative efforts to take greater care of our environment.
Products are carefully selected to ensure they strictly support the sustainable use of our earth's resources, while possessing quality and style for today's modern living.
Our overriding reason for being is to educate, inspire and motivate as many people as possible to think about the world we live in and to deliver alternative earth friendly products and methods, which can be incorporated into the daily lives of our customers without compromising their desire for a comfortable and enjoyable lifestyle.
Ecolateral offers a wide range of hemp products including skin care, hair care and fashion and we are happy to offer 10% discount on all our hemp products to IHASA members.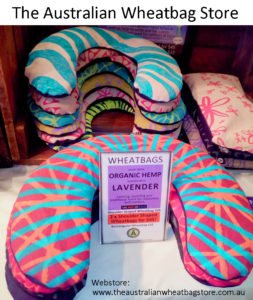 5 Fourth Avenue
Klemzig 5087
M: 0407 626 755
We reckon we make the finest, organic, contemporary styled wheatbags in Australia! Proudly made in Adelaide, our products are designed and hand screen printed by us, made primarily from eco-friendly hemp and contain certified organically grown South Australian wheat. Nothing artificial added, just perfectly natural and in harmony with nature.
We utilise a supported employment sewing workshop located in Mount Barker, where disadvantaged South Australians get a chance to meaningful work. At The Australian Wheatbag Store we actively work to reduce our carbon footprint as much as possible. We also strive to lead in making the environment, energy-saving, sustainability as well as social justice, equality and responsible manufacturing as important as profits in dollars.
We are passionate about using the hemp fibre as much as possible in our wheatbags and other products and proudly promote the benefits of hemp (strength, resilience, durability, anti bacterial and beauty) to our customers. We know from 10 year's retail experience that our great quality design and a contemporary, fresh take on the classic wheatbag, are greatly appreciated all around Australia.
Choose from: Shoulder Shaped, Large and Small Rectangular, Waistbelts, Hot Water Bottles with funky covers, Big Shoulders, Slippers, Gloves, Head Bands, Muffs, Yoga, Nanos, Eye Coolers, Tommy Hill Finger DIY Kit, Cooling Neck Ties, Long and Long Sectioned, Large Square and Super Sized Wheatbags. There is a wheatbag for everyone and every area of the body!
We offer 10% discount to all members of IHASA. Just mention you are a member when dealing with us and we will reduce the price for you. Happy heating!
Asa Wassberg and the Team at The Australian Wheatbag Store
Contact us:
asa@theaustralianwheatbagstore.com.au
Visit our website:
www.theaustralianwheatbagstore.com.au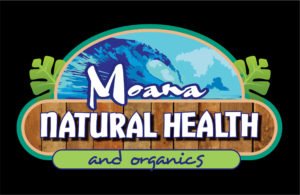 Moana Natural Health and Organics
4/1 Griffiths Drive, Moana SA 5169
Ph 08 8327-3833
moanahealth@gmail.com
Moana Health is offering a 10% discount on all hemp products to IHASA members.
We stock Hemp Seeds, Hemp Protein, Hemp Oil, Green Hemp skincare, lip balm and soaps, Richmond Nature Hemp Skincare, Dr Organic Hemp Shampoo, Conditioner and deodorant. We are seeing new products everyday coming into the market place so our range will be growing.
Visit our Facebook page for more information.